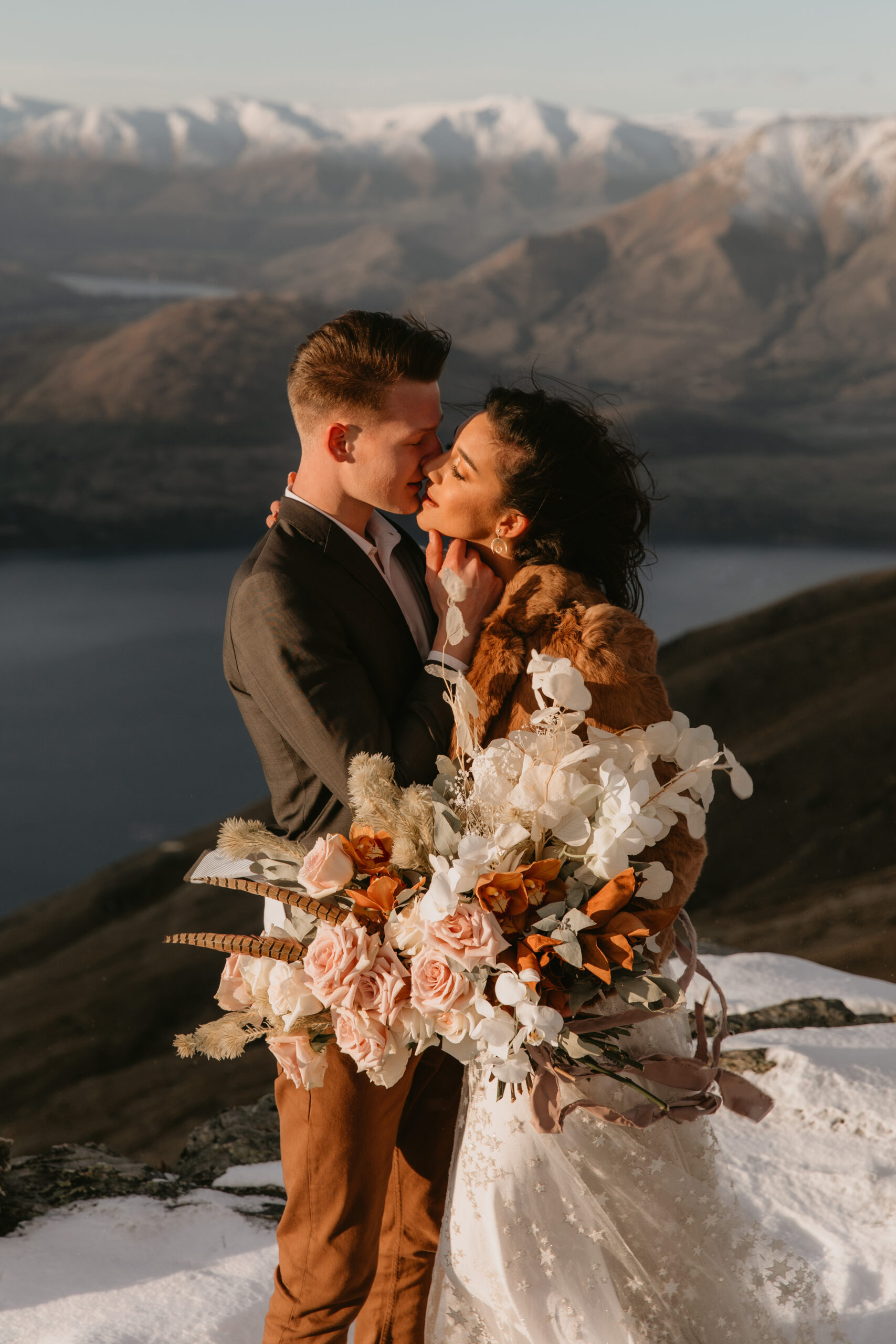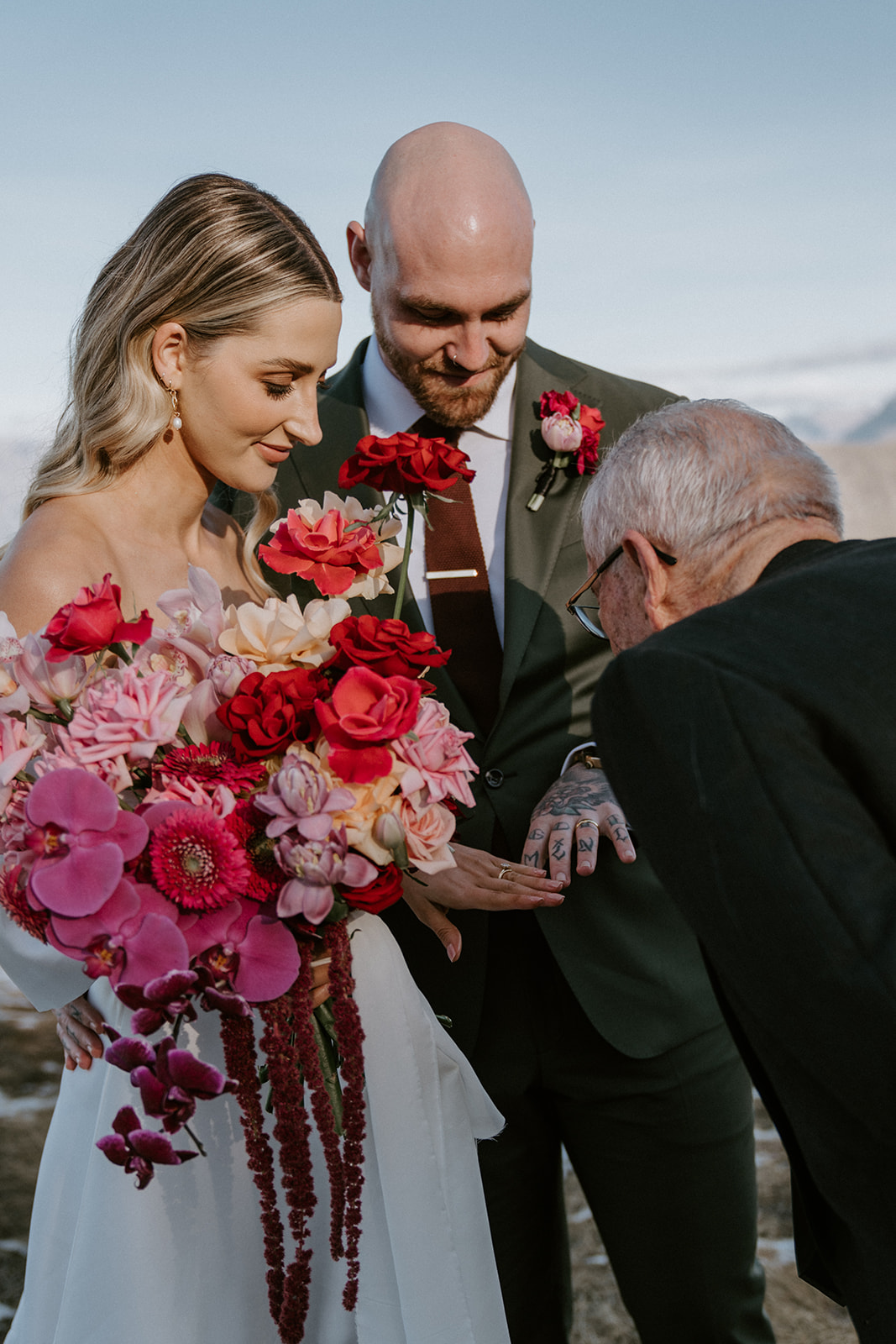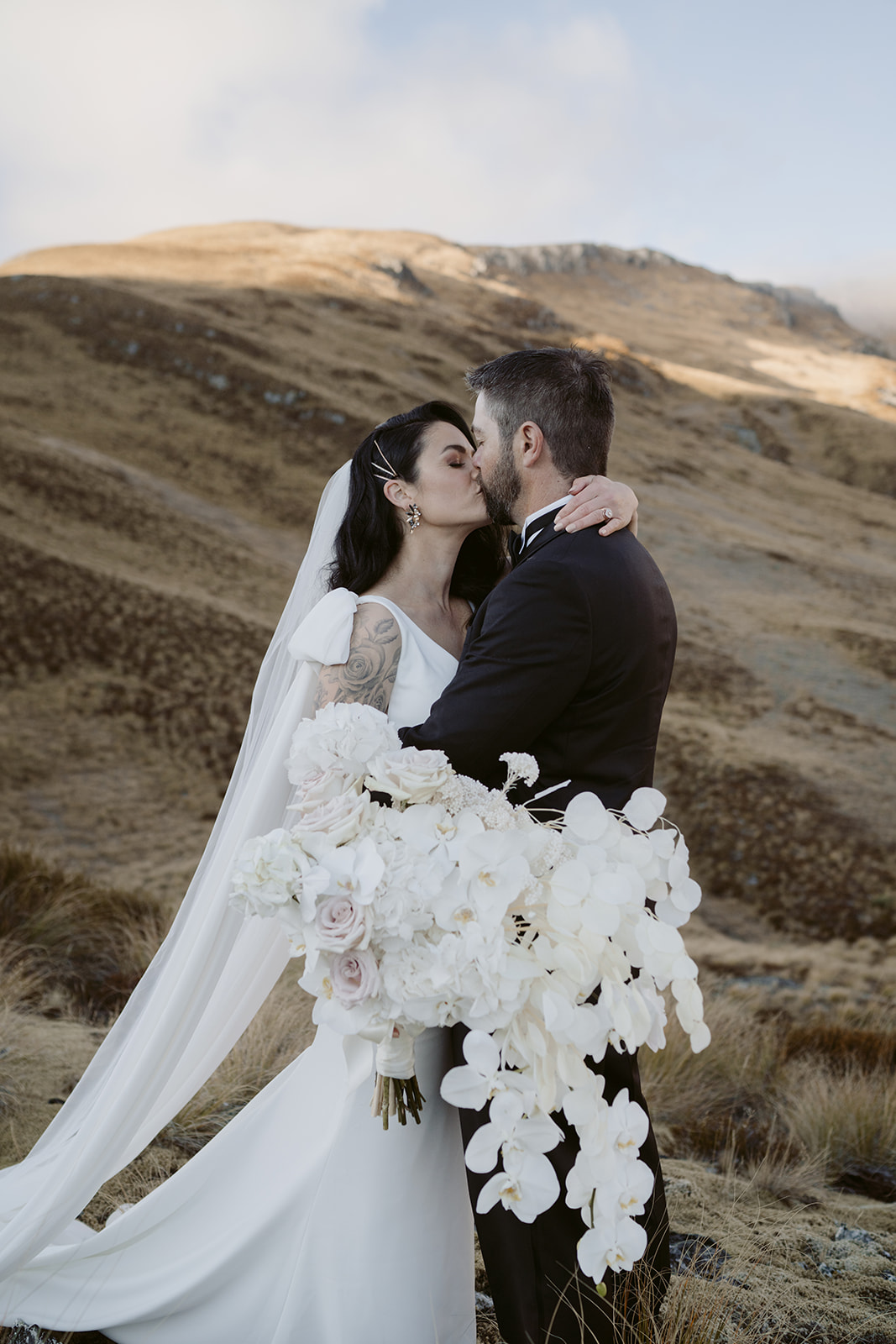 Orange Blossom Designs
Queenstown Wedding Florist
Nestled in the northern shores of Lake Wakatipu is a stunning and romantically beautiful settlement named Glenorchy from where Orange Blossom Designs draws its inspiration. We are a Queenstown Wedding Florist and Glenorchy Wedding Florist  specialising in producing gorgeous flower pieces such as bridal bouquets, button holes and corsages, flower crowns to the much larger table centre pieces, archway florals, hanging arrangements, hoop arrangements, elopement packages and many more tailored pieces. 
Our most popular floral request being the Elopement Package retails at $350.00+gst and this includes a bouquet, buttonhole and delivery within the Queenstown Lakes, New Zealand. Email me to recieve our price list for any other floral requests at – orangeblossomfloraldesign@gmail.com or fill in the contact for below.
A little bit about me (Steph) the florist, born in Invercargill and moved to Queenstown from the age of 2, I have been in Queenstown for just over 32 years, I had my first after school job at 11years old as a floral assistant, I grew obsessed with flowers. After my studies in business, it was time to go out on my own after years of experience working in florist shops. I'm married to Eric Scott and we have a 3(threenager!) girl – Miller , we live on a high country station in  Glenorchy called Rees Valley Station. I love to hunt, ride horses, dirt bike, fish, camp, and when I'm out doing those activities, I love foraging for extra added textures that make the arrangements extra special! Orange Blossom Designs operates from a studio on the farm, and not a retail store, this allows me to provide you with an exceptional service and dedicate all of my time to designing and creating your special day.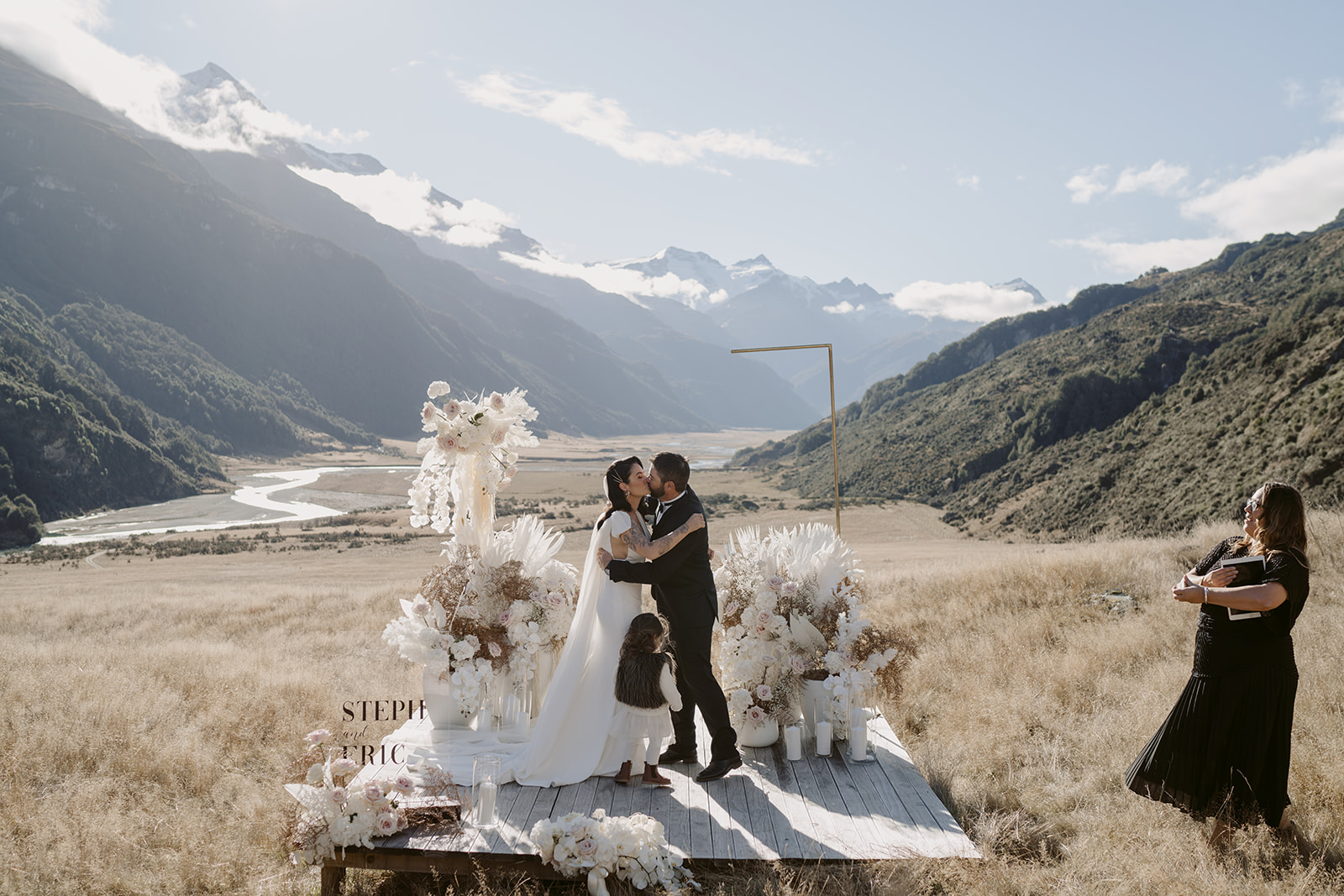 Here at Orange Blossom, we also offer a wedding location spot for hire, on the family farm – Rees Valley Station ~ Glenorchy.
Check out the video of Casey + Mars to see this prime spot they eloped, known as 'Bridges Terrace'.  We also offer three other locations in the mountains, accessible only by heli – including a lake, known as Lake Iris! Send me a message below if this is something that interests you xox ~ Steph
Credit to Woven Images for the beautiful video!!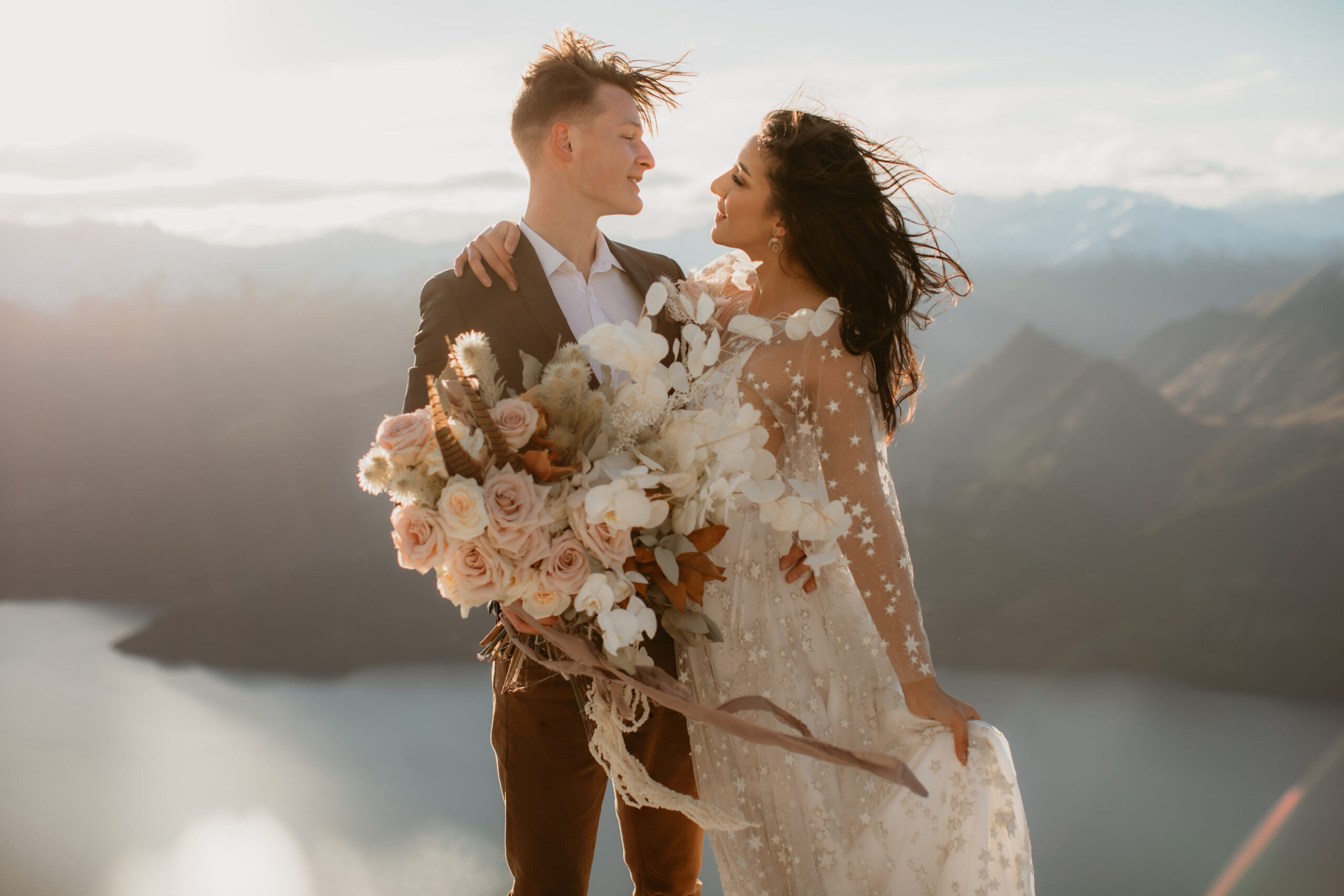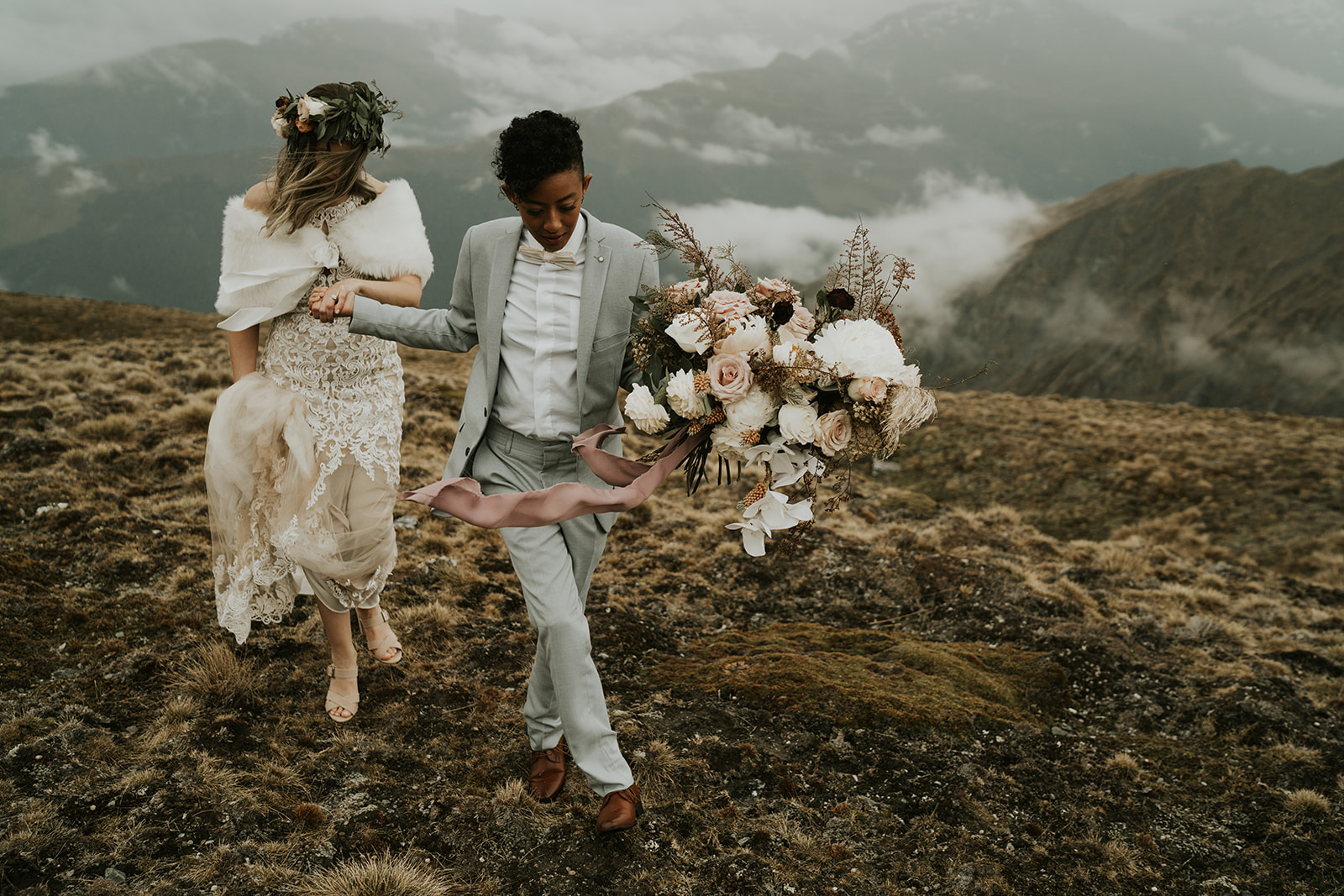 Testimonials
Queenstown Wedding Florist – Steph – you are exceptional. I have NEVER seen anyone else create what you can and I was in awe my entire wedding day with what you created for us. So wild, stunning and beautifully put together to create the most magical bouquets. You went above and beyond and I can't thank you enough. We had SO many comments on them, they really stole the show. You're a bloody legend and i'll be forever grateful to you for sharing your talent with the world. xxx
Jo Rose Tan~
Queenstown Wedding Florist – Steph – We had the BEST flowers and floral arrangements on our wedding day in March 2019 in Queenstown, thanks to Steph at Orange Blossom Designs! We were all so blown away by how beautiful the bouquets and floral arrangements were. I loved Steph's work on Instagram, so she was one of my top choices, but I believe what she delivered on the day of our wedding exceeded all expectations! Because we are based in Auckland, we never had the chance to meet her in person, but she was very friendly and helpful over email, all I had to do was show her photos of what we wanted. I loved my bridal bouquet, especially the gold tinted roses!! It was better than anything we could of imagined. Thank you so much for putting such love and care into your work Steph, it really made our wedding day so lovely and beautiful!
Krystelle Tikao ~
Queenstown Wedding Florist – Steph, you are so unbelievably talented! Thank you so so much for the work you did for Sam and I, the flowers were perfect and you were fantastic at suggesting options, informing us of costs ect. You got to us nice and early on the day and we were so happy to see the beautiful word you had done! I must have been the most indecisive bride ever but you were patient and worked your creative magic. Throughout our emails, you were so happy and excited, as if our flowers were the only ones that mattered. Thank you so much for everything.
Anna Molly Chaparro ~
Steph is an artist! Absolutely loved what she created for us. The look was exactly what I was hoping for. She is also a pleasure to work with and really listens to what you are wanting. Couldn't have been happier with what she created for our wedding.
Verity & Latham Berry~
Dear Steph, thank you so much for our amazing flowers that you arranged for our Blanket Bay wedding, they were exactly what we wanted… only better!
Sandra Henderson ~
Thank you for the excellent work you did in providing the bridal flowers
and table centre pieces at the dinner party as well as the lovely
flowers at the ceremony. We are so grateful for all of the extra things
you did for us to make the day special! The bridal bouquet and the
bridesmaid's flowers were simply breathtaking, great colour combinations
and all were beautifully arranged.
You manage to create exactly what i wanted with out much direction I
would happily recommend you to other brides to be!
Lets have a chat!!
Contact Steph on 021-082-16017
or email me at- orangeblossomfloraldesign@gmail.com
Thank you for your email! I will get back to you as soon as possible ~ Thank you for understanding, Steph XX